An outdoor furnishing and decor mobile app with augmented reality technology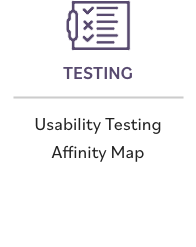 Envision Your Outdoor Oasis

Outright, a hypothetical online retailer specializing in outdoor living products needed to expand in the e-commerce space with a mobile app. Besides being able to browse, purchase and get ideas, users would be able to use the app's augmented reality feature to visual Outright products in their own physical space.

I started off by dividing the research into two areas—augmented reality(AR) technology and the outdoor home furnishing market. AR technology is still in its infancy. The norm is yet to be established and people will need more instruction to on how AR works yet there is evidence of its growing appeal—a user is more likely to make a purchase as a result of their experience with augmented reality. 
With outdoor design trends, Millennials and Baby Boomers are fueling its popularity but Millennials are driving the outdoor living movement. Millennials also tend to be on the higher end of the digital literacy and access spectrum which may translate to AR gaining considerable influence as it goes mainstream.
Outdoor Living Space Trends

I analyzed apps of established brands who had AR capabilities with an app audit and test drove several of them. An interaction pattern I wasn't too keen on was the pinching and pulling movement to rotate an item. I would use that movement thinking that it would move the item closer or farther away in view, similar to content zooming in and out. I felt as though a rotation indicator that could be scrubbed by spinning on a vertical axis might be more intuitive, similar to 3D software apps.
Other possible solutions and opportunities for design emerged from conducting 1-on-1 interviews on users' experiences, creating a persona based on emerged patterns and creating a Point of View & How Might We statements.
Structure for Small Screens

With the limitations in screen real estate, it was important to consider possible interactions and organizing the main buckets of content in an obvious and intuitive way. I wanted to ensure that the navigation was clear and labeled with important high level destinations.

Prior to designing the logo, I was looking to use the "O" of Outright paired with a modern, crisp, round font. I developed the brand strategy, tone of voice and visual identity. The logo is a simple graphic icon with elements of being outdoors, bold patterns and bright friendly colors serving as the backbone for the brand identity system.
The direction for the app is a simple and elegant design—an extension of the brand and attributes with the bright palette and clean lines to invoke feelings of relaxation, invitation and an attainable oasis to call your own.

The goal was to create an app that was informative with tools to engage users to complete tasks and browse products, yet not be overwhelming. The on-boarding screens tell a story of value illustrated with simple icons and headers at a glance because you only have a moment to draw users in. Feedback gained from testing identified key areas for improvement resulting in a bit more clarity, particularly in the AR functions.

Augmented Reality Feature

Marketing Brand Touchpoints

I enjoyed this project for its creative opportunities yet it did bring challenges with the AR functions in the usability testing. I knew not to assume that people would use the interface in the same general way or use it like me. I wasn't prepared for how varied the results were or that my assumptions were so off mark. The phrase "you are not the user" fits so well here. What to do next? Acknowledge the bias, learn from it, make changes and keep testing.

Because AR is still relatively new, there's a learning curve involved for users as well as effective solutions to execute it. As we figure out this AR thing, new challenges and considerations continue to emerge and its broad boundaries continue to evolve.